Antarctic Photo Library Usage and Submission Information
Usage
Print and electronic media may use the photos free of charge; however, the photographer and the National Science Foundation must be credited.
Schools, educational and encyclopedia publishers, and similar institutions may use the photos freely to further educational awareness of Antarctica.
No one may reproduce the photos for personal or commercial profit, use the photos on products for sale (i.e., t-shirts, coffee mugs) or use the photos for advertisement without express permission from the photographer. To obtain contact information for a photographer, contact the Photo Librarian.
Submissions
The USAP welcomes photo submissions to the Photo Library. We especially appreciate images that represent Antarctic science.
NOTE: You receive photo credit and maintain rights to your photos; however, the image becomes property of the National Science Foundation (NSF) and the NSF may use it without your knowledge.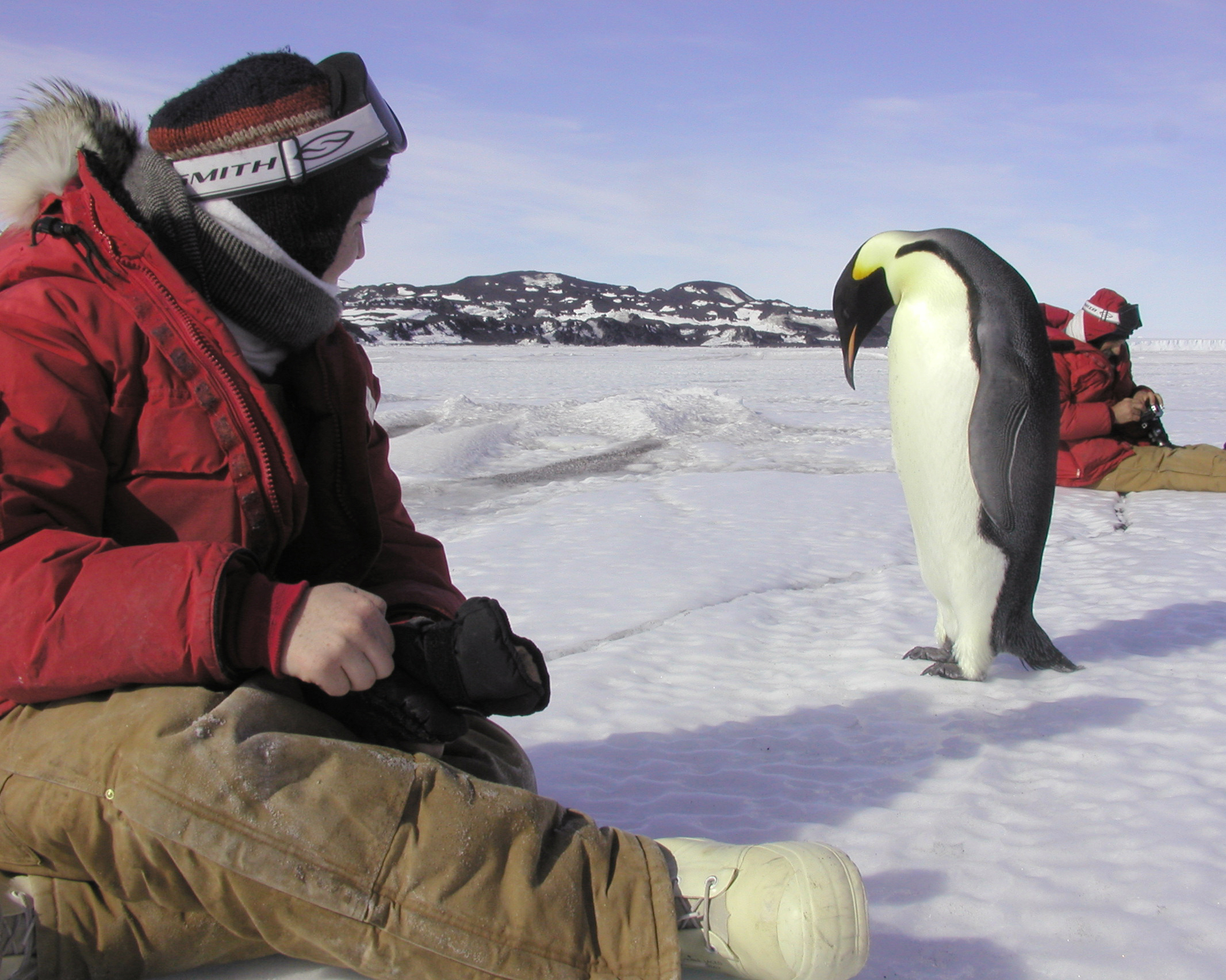 Researcher Anne Petzel watches an emperor penguin on the sea ice near Cape Royds, Ross Island, Antarctica
Photos must be digital and a minimum of 300 dpi for a 4x6 inch photo.
To submit a photo:
Complete and send the following form to the FAX number below:


Image Permission Form

FAX: 303.790.9130

We contact you to make arrangements for you to email the image(s).
Once the photo(s) is placed on the web site, we contact you to proofread the photo captions and credit.

NOTE: All photos must be approved by the National Science Foundation (we will obtain approval for you).
Feedback
We welcome your opinions and suggestions. Please send all feedback to the Photo Librarian.